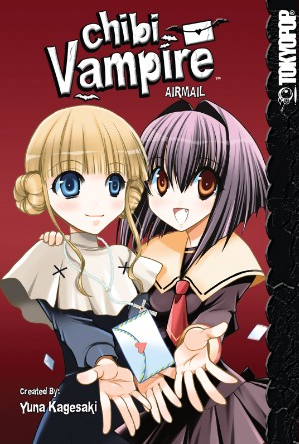 Whenever stuff from Tokyopop goes on sale, I'm ecstatic. The reason being is that it's always manga that goes on sale for them, and this is important because manga isn't like anime in that anime has leeway to be discounted, so that's why you often see stuff going on sale in the anime section at your Best Buy or wherever, but never for manga. This is somewhat alleviated when it comes to Borders, since Borders keeps running coupons for their Borders Rewards members to take advantage of, but it's never on a mass scale.
So, why all of this?
Because Right Stuf is running Tokyopop stuff at a 33% discount, or if you do the Got Anime membership, then it's 40% off! And there's no coupon involved to get in the way of your purchase!
So, not taking Got Anime memberships into effect, prices for manga are now $6.69, $7.36 and $8.70 for manga that's usually priced $9.99, $10.99 and $12.99, respectively.
There's a lot of choice to be had here, so if you're lost, consider these potential options. I've listed the title, how much it currently costs, how many volumes are out and/or how many can be preorder (in case you want to get all of the books in a series):
There, that should work for a few nice suggestions. What a crappy time for me to be low on disposable income right now. Did you buy anything, or are you going to buy anything from this sale? Brag about it in the comments!