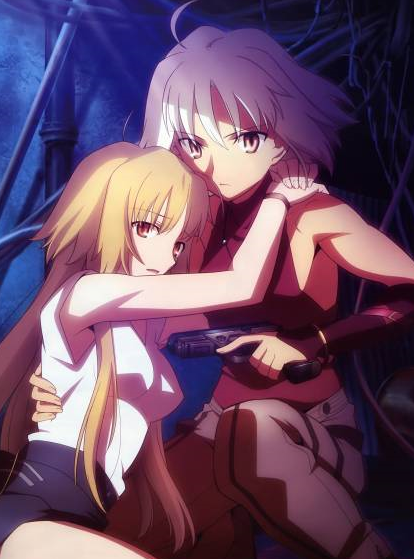 So apparently, Fry's either considered the last sale to be a wild success or they're trying to get rid of inventory. Either way, it's to everyone else's benefit. Fry's is holding another Section 23/Sentai Filmworks sale where if you buy 1 DVD or Blu-Ray package, you get another one of equal or lesser value for free! This is good at both the stores and on their website, Frys.com. If you use the website, just add any two items from these manufacturers into your shopping cart, and the discount will be automatically applied. It apparently does work on preorders (but I haven't personally tried it yet, just read it somewhere).
Here's some potential stuff off of the Fry's website:
Lots of the links are unfortunately out of stock on the website, but Fry's does have a store availability checker, so you can use that to find it if it's in your local shop. The sale is apparently good till October 28th.
Incidentally, there's also lots of single DVDs in this sale, so if you've got gaps in your piece by piece collection of a series, now might be a good time to grab it, especially some of the older stuff when Section 23 was still ADV Films.