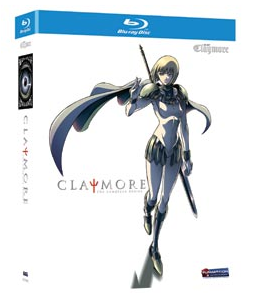 Hey all, another new deal going on at both the online site and the brick and mortar locations of Fry's Electronics! This is a similar deal to early last year's thing, where they did a BOGO deal on all their Section 23 stuff.
Buy any Section23 Films title on their list, and get any other Section23 Films title for 50% off. Likewise, the same stands for Funimation! However, you CANNOT mix and match the two together, meaning you can't get one Section23 Films DVD and one Funimation DVD and get the 50% off discount. If you want the deal, you buy either two Section23 Films titles or two Funimation titles!
The Section23 Films sale consists of titles like:
Clannad
Amagami SS
Tears to Tiara
Koihime Musou (a personal favorite of mine, I must say)
Kampfer
11eyes
Princess Resurrection
Hidamari Sketch
You're Under Arrest!
Rozen Maiden
Maria Holic
Special A
HighSchool of the Dead
… while the Funimation sale gets titles like:
Claymore
Sgt. Frog
Noir
Full Metal Panic
Gunslinger Girl
Disgaea (despite the fact it was a travesty in anime form, or so I hear)
Black Butler (or Kuroshitsuji for you more hardcore fans)
Ikki Tousen
Devil May Cry
Trigun (hey, another classic!)
Bamboo Blade
Full Metal Alchemist
Utawarerumono (another personal favorite of mine)
Yu Yu Hakusho
Tsubasa Chronicles
Dragonball
No idea when this sale ends, so grab stuff when you can!
Here's the links again: