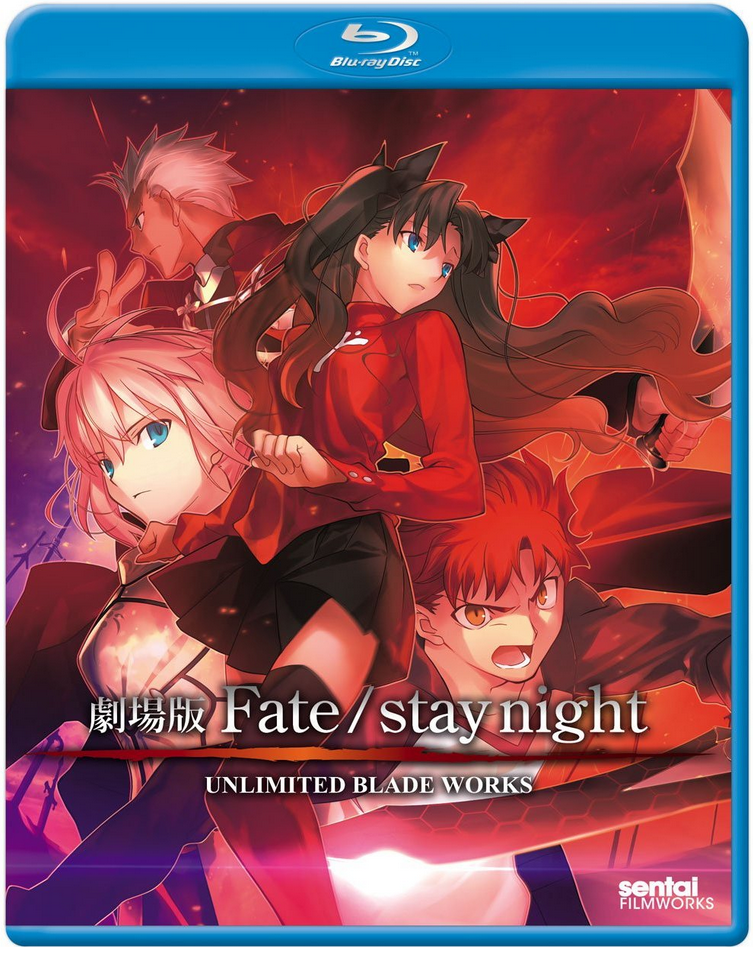 Hello all you good folks, and particularly to you fans of the Nasuverse, or maybe just Fate/Stay Night, because this one is dedicated to you folks. While Unlimited Blade Works is not set to release until June 12th, you can still score a decent deal in advance on the Blu-Ray version, as it's currently up for preorder for $19.99 on Amazon.com, off from the estimated retail price of $39.99, so that saves you 50% off the launch price of what I'm sure will be a pretty hot seller, given the number of FSN fans out there (Wow, look at that run-on sentence).
For those of you not familiar with Fate / Stay Night, the story goes that every once in awhile, a secret war known as the Holy Grail War is fought by mages who summon a heroic spirit from the past to fight against each other. The prize is the Holy Grail, which is said to grant one wish. And unfortunately, some poor sap (read: non-mage) by the name of Emiya Shiro gets sucked into the war when he accidentally summons his servant, the heroic spirit of King Arthur, a hot blonde who goes by the moniker of Saber.
For a more visual preview of UBW, check out this trailer:
Looks oh so delicious….
Anyway, Fate / Stay Night has three different "scenarios" of sorts, where a different set of events transpire and the story turns out completely different from each other. The original TV series (now mostly out of print in the US) that was aired was mostly from the first scenario ("Fate"), but featured portions from the second scenario ("Unlimited Blade Works") and almost nothing of the third scenario ("Heaven's Feel"). Depending on how dramatic you like your story, the other two scenarios may suit people better. However, Unlimited Blade Works is now coming out and is completely dedicated to the second scenario, which is a little more depressing than the first scenario, but the quality of this animated release is superb to the TV quality of the first anime release and well worth the watch when it comes out in North America.
And, for price comparison with other places, check out the below grid:
Product prices and availability are accurate as of Feb 23 10:47:29 UTC but are subject to change. Any price and availability information displayed on the merchant site at the time of purchase will apply to the purchase of this product.