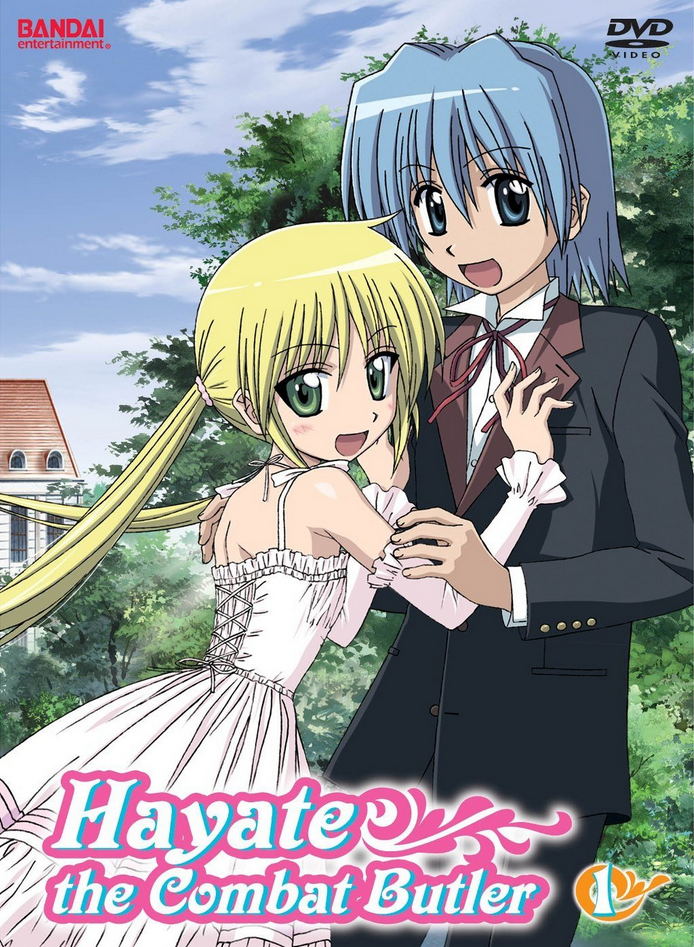 Well, another two days later then I expected to post these things. I should really start marking my calendar…
Anyway, another week goes by, and the list changes ever so slightly.
Anime of note include:
Hayate the Combat Butler: Part 1 – While Hayate the Combat Butler is full of anime in-jokes, the substance of the show is quite excellent and amazingly hilarious as it parodies long standing traditions in anime. Not a bad deal to get this one at $8.66.
Dragonaut: The Resonance (Part 1) (Part 2) – Dragonaut was a heartfelt action show that really tugged at the heartstrings later on in the series. Kinda comes across as a mecha show, except that the mecha were alive, and dragons. While this is currently going for $14.99 a half-series, there will be a Funimation S.A.V.E. edition of this for around $20 come mid-Julyish if you'd like to save a few more bucks.
Sands of Destruction – This one would likely hold a little more weight for you if you played the Nintendo DS game of the same name. The show came out in the US at the same time as the game, and they're pretty much the same story. While the show is more comedy-action in nature with a fairly vanilla anime style, it's not a complete waste of time if you're looking to drop $20 somewhere.
Comic Party Revolution TV – I admit that this show tugs at the little dream I had to draw manga I had back some 10 years ago, but since I can't draw worth a crap, I live vicariously through shows like this.
Just about every collection of Full Metal Alchemist on this list – I only ever watched the first series, but it was great, and supposedly the remake (Brotherhood) was even better, and it was more faithful to the source material. I probably don't have to preach to anyone here though, given the popularity of FMA, so….
Basilisk – Your mileage with this one may vary. It's a brutal ninja show that sees people from opposing sides pitted against each other, with the leaders of each faction being star-crossed lovers.
Trigun – It's Trigun. It's one of the classics of anime and a staple of the early 2000's among American anime fans. If you haven't caught this piece of amazing comedy-action, then I don't know what to tell you. Especially not at $22 for the entire series.
There's another Funimation sale up, I'll post that one sometime tomorrow! (Edit: Yeah, no I won't, totally forgot what day it was an that the sale already passed. I'm awesome like that.)