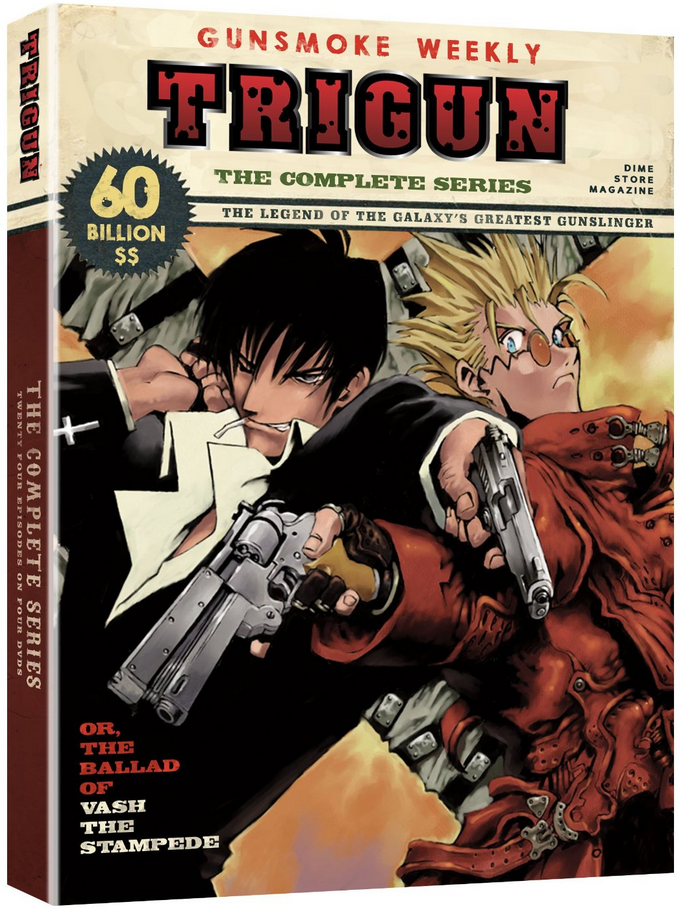 (Updated 05/14: with ACTUAL prices! Thanks to Chrono of NicheDeals.net for pointing it out)
Well, guess I spoke too soon in my previous post, cause not one day after I edit my post, Funimation puts out another sale on select stuff. This time around, it's pretty much composed entirely of all the usual suspects that you see from their sales, namely Afro Samurai, Dragon Ball in its various incarnations and Full Metal Alchemist in both flavors.
And because I haven't yet, here's the opening theme of the Trigun series:
Feel that vintage anime love in all its glory there!